Stop managing your inventory in a spreadsheet, and transition to the easy-to-use features of WP Inventory Manager! The Import and Export add on allows you to import items in bulk from any CSV file. Map each column to a different field for total control over your items, and proactively resolve errors before they stop the import. Don't spend hours manually entering an extensive inventory, just use Import and Export to accomplish the same task in minutes.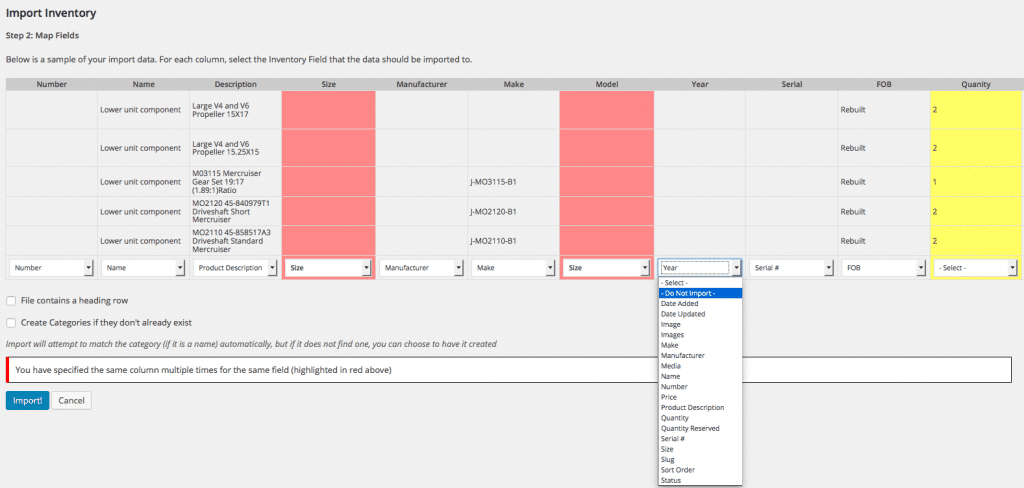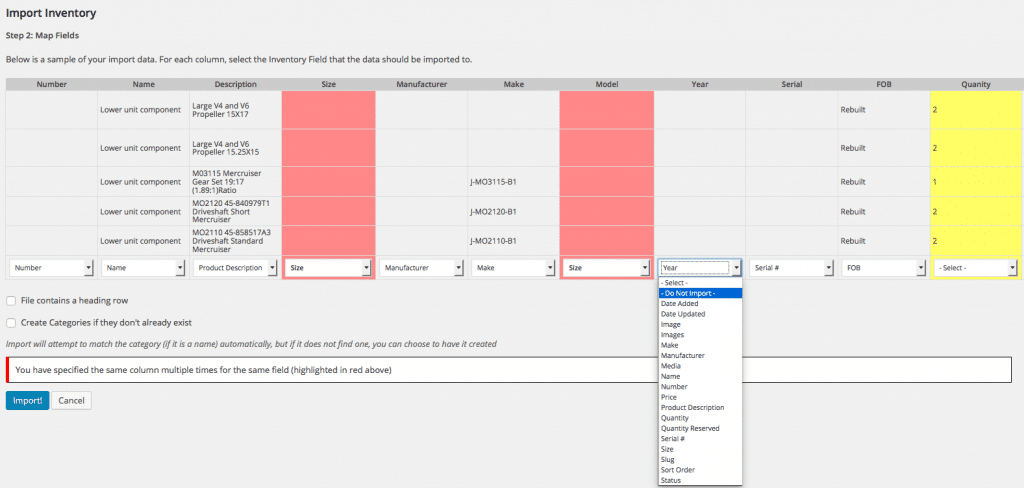 The Import and Export add on also allows you to reverse the process, and export your entire database with just a few clicks for use in Excel or Google Docs. You can export your entire database through the Import / Export tab in your WordPress dashboard, or through a convenient button at the bottom of your Inventory Items admin listing. You can even export a limited number of items, by searching in your admin listing to filter out any items you don't want to include in the spreadsheet before clicking to Export Items.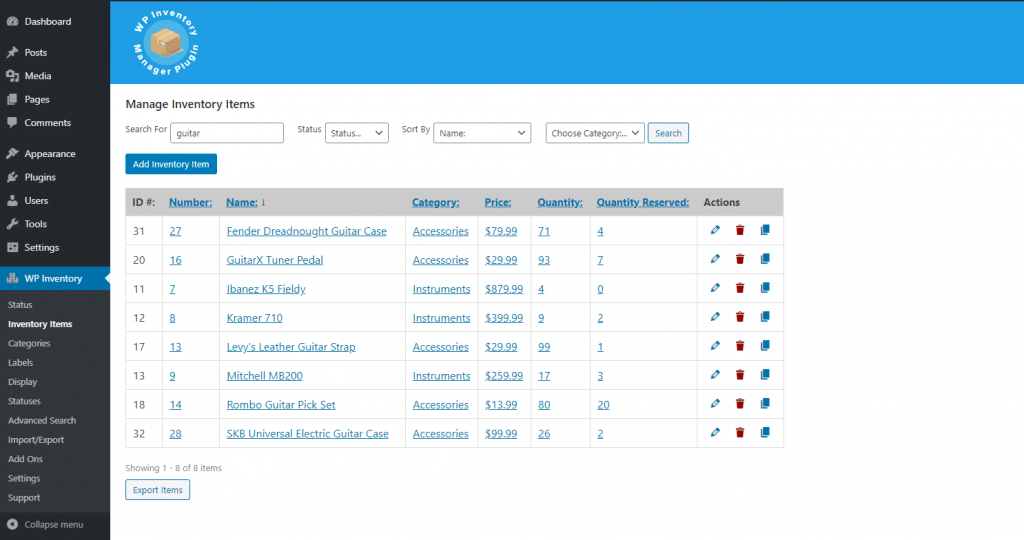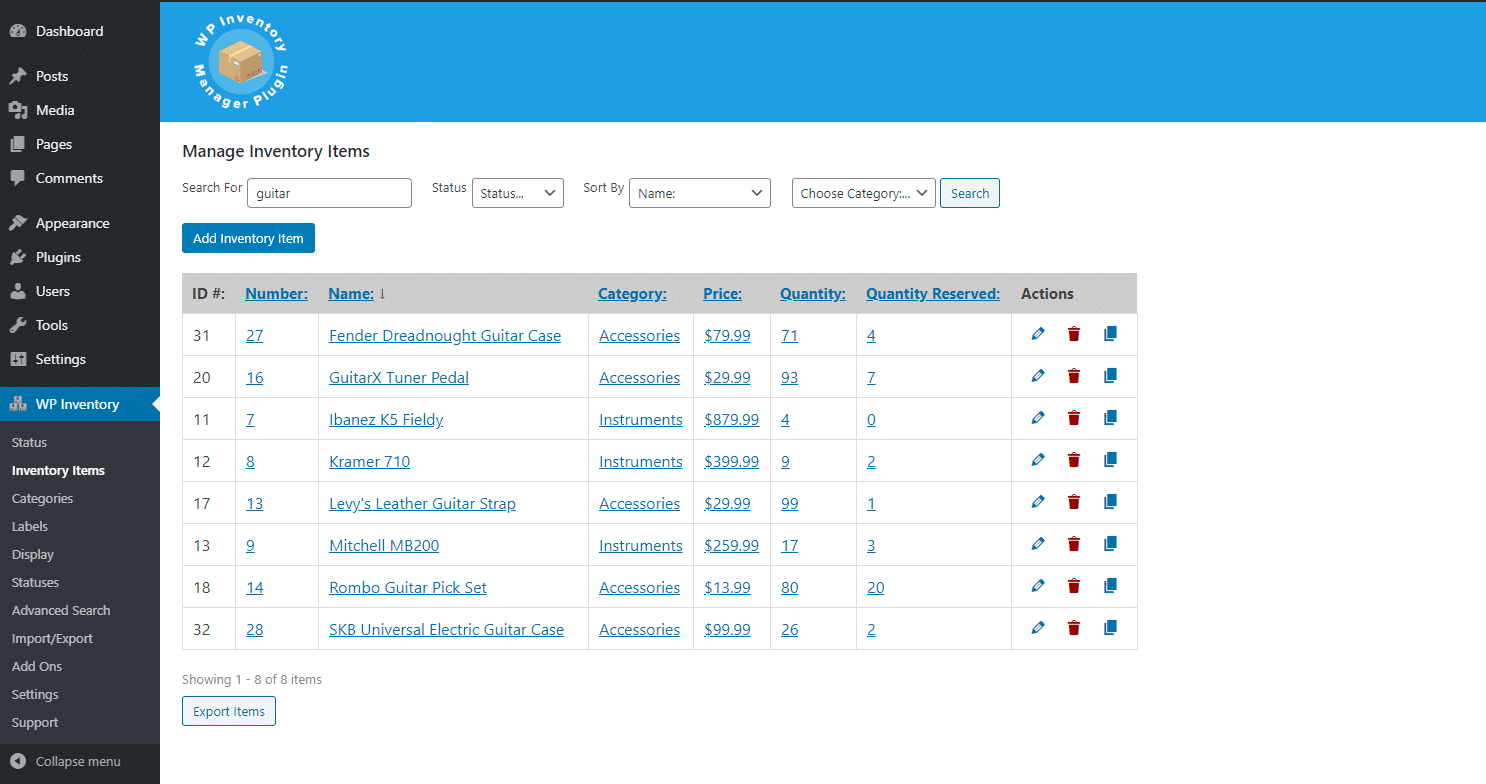 Additionally, Import / Export allows you to seamlessly migrate from the Legacy version of Inventory Manager. Purchasing a license entitles you to one year of support and updates. Please note that this plugin requires a properly licensed version of WP Inventory Manager.
Watch the Demo: