The Advanced User Control add on allows you to customize permissions for adding items, viewing items, and editing items based on the user. For example, you could set all permissions to none for subscribers, Own Items Only for any sellers, and All for admins or moderators.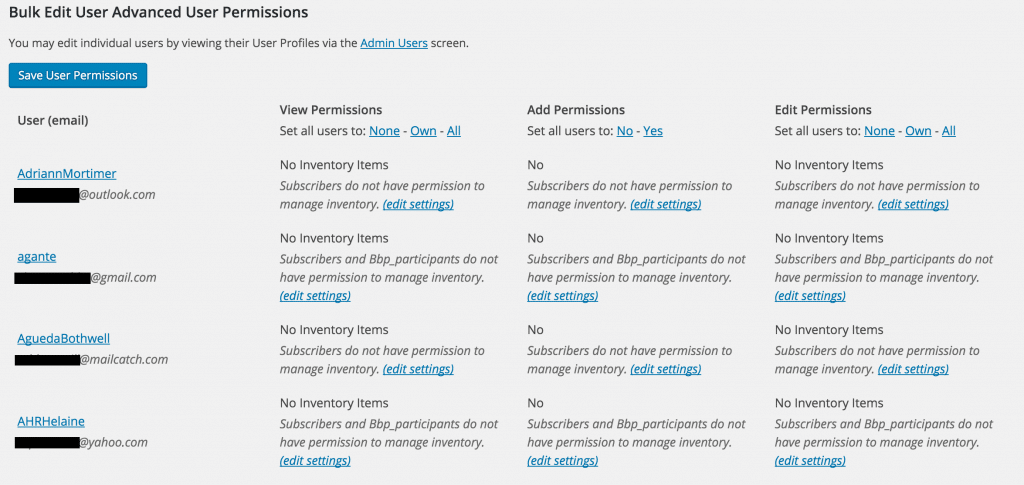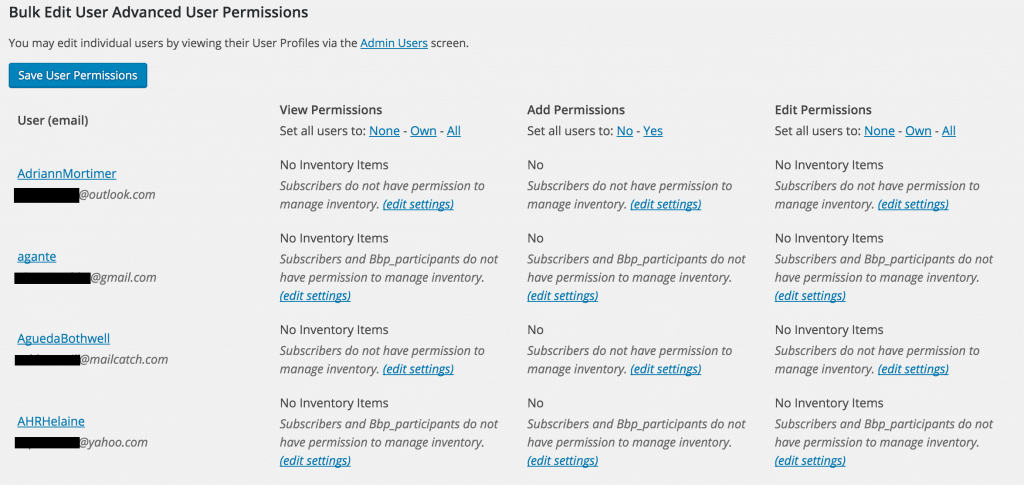 Advanced User Control adds a field to the inventory item creation and editing form that allows you change the user who owns the item. The add on also provides the ability to have the system send reservation e-mails to the item owner.  With a straightforward and detailed interface, it makes managing permissions for your users easy.
A license entitles you to one year of support and updates. Please note that this plugin requires a properly licensed version of WP Inventory Manager in order to work.